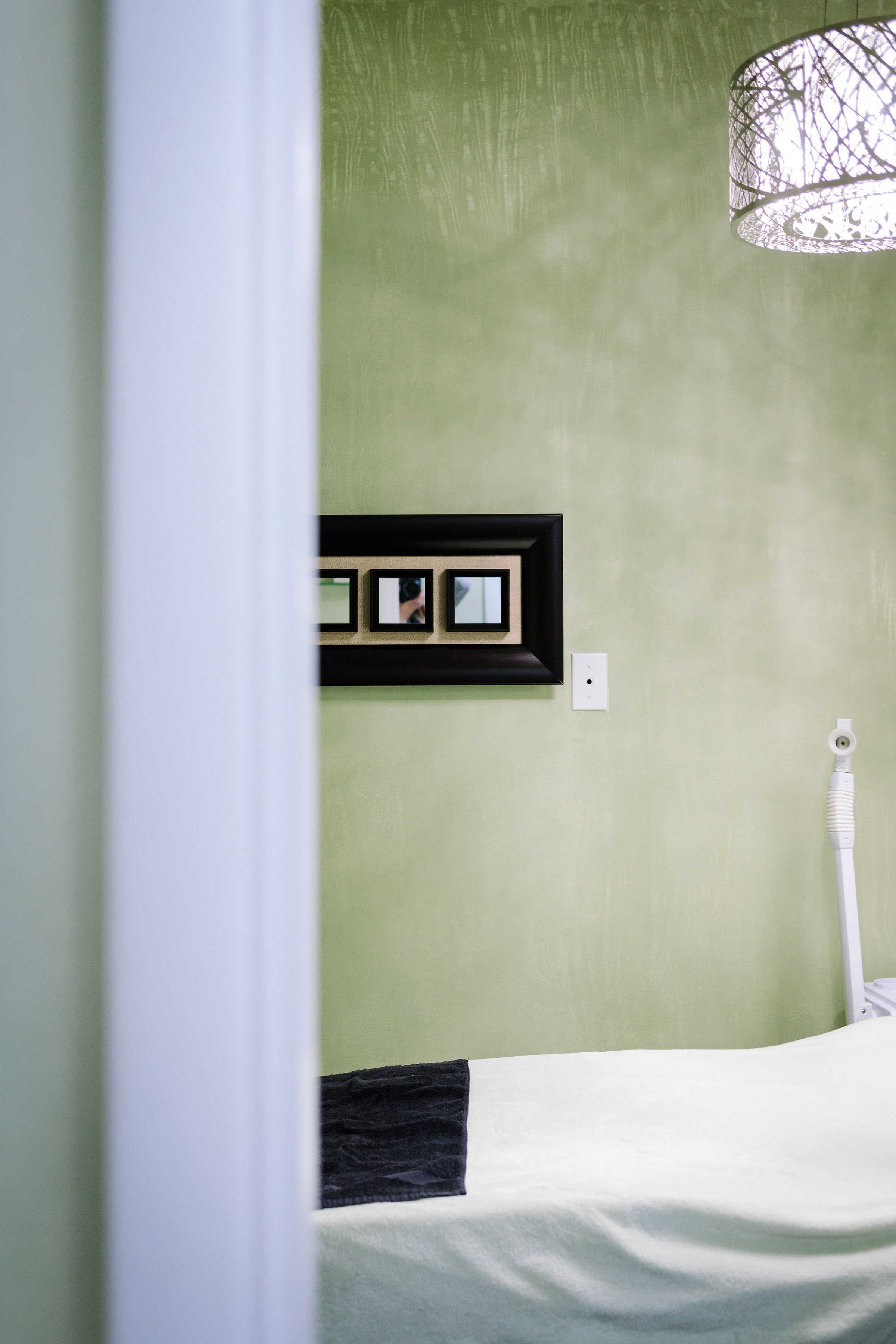 Welcome to Exuviate!
Exuviate Waxing and Skin Salon is a relaxed, professional space to have all of your skin care needs met. We are passionate about skin and are dedicated to making sure you get the best services available. People come through our door as clients, and leave as friends.
At Exuviate Waxing and Skin Salon our goal is to bring every client's skin to its optimum potential for health and beauty. We offer a full range of products and services to facilitate the accomplishment of this goal including; makeup, waxing, sugaring, facials, permanent cosmetics, lash extensions, lash and brow tinting, chemical peels, microdermabrasion, LED therapy, Botox, fillers, PRP, Kybella and more. These services are carried out by experienced estheticians and medical technicians in a comfortable, private setting.
Phone
Location
105 E. 2nd Street
Suite #1
Moscow, Idaho 83843
Hours
Monday-Friday
10am–8pm

waxing
Exuviate Waxing And Skin Salon Is The Favorite Spot On The Palouse To Get Smooth. We Use A Wide Variety Of Top Quality Products To Find The Right Match For Your Skin. We Know That Waxing Can Be A Little Intimidating, Especially If It Is Your First Time Or If You Have Had A Bad Waxing Experience In The Past. We Will Quickly Put Your Fears To Rest! Book Your Appointment By Phone, Text Or Email And Come On In! You Will Find A Friendly And Comfortable Environment Where You Can Have A Cup Of Tea Or Other Beverage And Truly Feel At Ease. There Is No Question Too Personal, And If You Are Embarrassed, Don't Be! You Can Be Sure That You Will Not Be The First To Ask Any Question You Can Imagine! Don't Be Shy, Because We Aren't! That Means You Too Gents! If You Are Wondering…She Likes Smooth Just As Much As You Do! We Offer Both Male And Female Waxing At All Of Our Locations.
Sugaring (Body Sugar Epilation) Is An All Natural Alternative To Traditional Waxing That Offers A Safe, Gentle And Effective Solution To Hair Extraction. The Most Important Advantage Is That The Sugaring Technique Extracts The Hair In Its Natural Direction Of Growth And Does So When The Hair Is Still In The Early Growth Stage. This Reduces Breakage, Unnecessary Discomfort, Irritation, And Ingrown Hairs While Also Exfoliating Dry Skin Cells. It Is Also Better For Those With More Sensitive Skin, As It Is Applied At Cooler Temperatures. (Please Note That Sugaring Prices Are $5 More Per Area)
Basic Bikini $45 (15 min)
Removal Of Any Hair Outside A Basic Panty Line
full bikini $55 (30 min)
Removal Of All Hair About An Inch Inside The Basic Panty Line
Playboy $65 (30 min)
Removal Of All Hair About An Inch Inside The Basic Panty Line With Minimal Hair Left On Outer Labia Tapering To Nothing
BRAZILIAN $75 (45 min)
Removal Of All Pubic Hair Front To Back
Maintenance Brazilian $50 (30 min, within 5 weeks) (With Initial Service From Exuviate)
Brows $20 (30 min)
Lip $15 (15 min)
Brow And Lip $30 (30 min)
Nostril $15 (15 min)
Cheeks $15 (15 min)
Chin $15 (15 min)
Brow, Lips, Cheek, and Chin $75 (30 min)
Half Arm $40 (45 min)
Full Arm $55 (30 min)
Underarm $30 (15 min)
Stomach $10 (15 min)
Lower Back $15 (30 min)
Knees $15 (15 min)
Upper Leg $60 (30 min)
Lower Leg $50 (30 min)
Full Leg $85 (45 min)
Feet $10 (15 min)
ENHANCEMENT
Permanent Cosmetics (Cost Per Area, Brow or Liner) $300 (2hrs)
You Can Be Made Up All The Time, Without Any Effort At All, Even On The Sleepiest Of Days. So What's The Secret? Permanent Makeup Done Naturally With The Soft Tap Method Of Course! Have Your Permanent Cosmetics Applied With A Gentle Touch And Quiet, Complete Control. Chat With Your Technician During An Eyeliner Procedure, And Relax Completely While Having Your Brows Applied With The Soft Tap Micro-blade Hand Method. And The Best Part Is The Results Are Beautiful, Subtle, And Natural. Eyebrows And Eyeliner Done With The Soft Tap Hand Method Are So Natural That Even Your Best Friend Would Never Know You Had Them Done. Incredibly Natural, Low Maintenance Gorgeousness Can Be All Yours With Permanent Cosmetics.
Permanent Cosmetics Touch Up (Previously Done At Exuviate Salon) $200 (1.5 hrs)
Eyebrow Tint $20
If You Prefer Fixing Brows For A Longer Period, Eyebrow Tinting Is The Ultimate Solution. Just Like You Color Your Hair; It Involves Tinting Brows With A Color That Suits Your Skin Tone, Hair Color And More Importantly, Your Personality.
Eyelash Tint $35
Eyelash Tinting Colors The Eyelashes. This Is Done To Achieve The Look Of Wearing Mascara Without Having To Apply Makeup Daily. Lash Tinting Will Give You A More Polished, Coiffed Look That Is Also Maintenance Free.
Eyelash Lift and Tint $80
Like Old-School Perms From The '80s, Lash Lifts Set The Shape Of Your Natural Lashes Using A Chemical Solution. A Lift Is Essentially What Your Lash Would Be Doing With A Really Good Mechanical Curler, Giving A Nice Shape Upward And A Realistic Curl.
Classic Eyelash Extensions $125 (2 hrs)
Lash Extensions Are Synthetic Lashes That Are Applied One By One To Each Of Your Natural Eyelashes. We Carefully And Flawlessly Attach One Lash Extension To One Natural Lash At A Time Resulting In Significantly Fuller And Longer Lashes.
Classic Lash Fill $55 (1 hr)
Hybrid Eyelash Extensions $135 (2.5 hrs)
A Hybrid Set Is A Mix Of Classic And Volume Lash Extensions.
Hybrid Lash Fill $60 (1hr 15 min)
Volume Eyelash Extensions $145 (3 hrs)
Volume Lashes Are A Fan Of Lashes Adhered To A Single Lash To Give The Appearance Of A Fuller Lash-line.
Volume Lash Fill $65 (1.5 hrs)
DR DEB
Neuro Toxin $12/unit
(Botox, Dysport, Xeomin)
Injections to minimize fine lines that are caused by muscle contraction. This treatment is also ideal for migraine headaches, TMJ pain, and excessive perspiration in the under-arms, soles of the feet and palms of the hands.
Fillers For Lips, Folds, Tear Troughs, Cheekbones, Marionette Lines $400-$800
(Restylane-L, Restylane Defyne, Utlra XC, Vollure,Voluma, Radiesse, Restylane Lyft, Belotero, Restylane Silk, Restyylane Refyne, Volbella)
A sugar based dermal filler is injected into deep lines and or areas of the face that need more volume causing the area to appear fuller. Increase the volume of cheeks/cheek bones, to give a generalized "lifted" appearance to the face and minimizing jowls along the jawline. Also used for recreating a more defined jawline and chin. Injected into the fine lines of the upper lip to give a smoother texture and minimize interruption of the lines into the vermillion border of the upper lip. Treatment to camouflage under eye dark circles and/or minimize the appearance of fat pads by filling in the depression under the lower eye lid.
Nova Thread Lift $500-$3,000
PDO sutures are inserted under the skin in a non-surgical, minimal invasive, process giving lift to sagging areas of the face. Ideal treatment for minimizing naso-labial folds and jowls.
Nova Thread Body $3,000-$5,000
PDO sutures are inserted under the skin in a non-surgical, minimal invasive process giving lift to sagging areas of the body. Ideal for under arm area, knees, buttocks, tummy, and breasts.
Nova Thread Smooth $250
PDO sutures are inserted under the skin in a non-surgical, minimal invasive process, to stimulate collagen production in skins laxity. Ideal for chest and hallows of the cheek. More than one treatment required for maximum results, usually 6-8 weeks apart.
Nova Thread Twist $100/area
PDO sutures placed just under deep lines of the face to stimulate collagen formation in that area. ideal of 11's at the brow line and deep smile lines.
Nova Thread Lips $250
PDO sutures are placed along the border of the lip to generate collagen growth and give a stronger definition of the lip line.
Fat Dissolving $600
(Kybella)
Small injection of medication for dissolving fat pads under and lateral to the chin. More than one treatment generally required for maximum results.
Spider Vein Removal $700
(Asclera)
An injection of medication into "spider veins" in the legs. More than one treatment generally required for maximum results. $200 for follow-up appointments.
Medical Grade Chemical Peel $150-$300
A mixture of natural and/or synthetic chemicals in gently applied to the skin initiating a process of exfoliation to minimize fine lines and restore a smoother texture.
Medical Grade Micro-Needling Facial $350
A topical growth serum is applied to the skin and infused using a micro needling device to address texture issues. Great treatment for restoring a smoother face.
Hair Re-Growth w/PRP $750-$1500
(Patelet Rich Plasma)
Injecting your own growth stimulating hormones into areas where hair restoration is desired. The best treatment for scalp and brows.
PRP Feminine Enhancement $1500
Injecting your own growth stimulating hormones into the clitoris and vaginal wall to increase sexual pleasure and address urinary incontinence and painful intercourse (dyspareunia).
PRP Micro Needling Facial $550
Your own growth stimulating hormones are applied to the skin and infused using a micro needling device to address texture issues. Great treatment for smoothing the skin of the face, neck, and chest.
PRP Face Lift $900
Injecting your own growth stimulating hormones and one syringe HA based dermal filler into areas of the face where more volume is desired.
PRP Breast Lift $2,000
Injecting your own growth stimulating hormones into the cleavage area of breast tissue increasing the size of this area and creating generalized lift of the breasts.
Sculptra $1,500
A biostimulating injectable medication to create long lasting natural looking volume. Sculptra can be used in the face and other areas of the body to increase mass. (2-3 treatments generally required for optimum results).